Heat Resistant CPET Meals Food Tray Container For Airline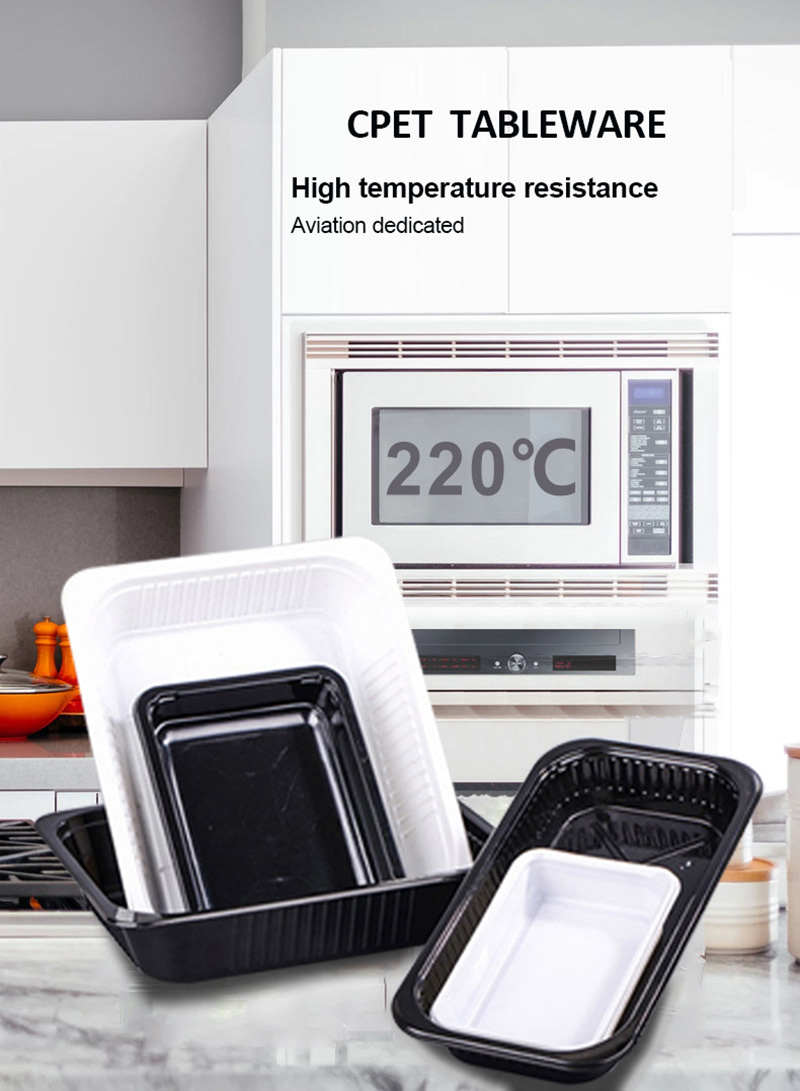 CPET Tray is an advanced High-quality packaging material and environmentally friendly trays. It is high heat resistant ranging from -40℃to +220℃.
1. First of all, it must be used oven which is fit for meet NATIONAL STANDARD. If it is not sure of the temperature of the oven, you should test the temperature of the oven with a thermometer to make sure the temperature is intact.
2. Before the CPET tray is placed into an oven, it must be with an oven rank under the CPET tray, then the CPET tray can be put into an oven or above the grill.
3. After the CPET tray is heated, it must be taken out from the oven together with the oven's dedicated rank.
4. When the CPET tray is taken out from the oven, required to let the tray cool down for one minute. Thereafter, remove it from the oven rank and start serving it.
| | |
| --- | --- |
| Material: | CPET(-40 to 220℃) |
| Size | 17*11*3.5cm |
| Compartment | Usually the specification is a single compartment, and the multi-compartments lunch box needs to be customized. |
| Packing: | PE bag inner,carton outside |
| Color: | Black, white |
| Features | Waterproof, Microwavable, Ovenable, Eco-friendly |
| Lead Time: | 15-30 days |
Temperature range from
-40°C to 220°C
The temperature range of the CPET tray is -40°C to +220°C which allows for the product to be stored in a deep freeze and placed directly into a hot oven or microwave for cooking. CPET tray retains its shape at high temperatures, which permits hot filling and cooking directly in the tray.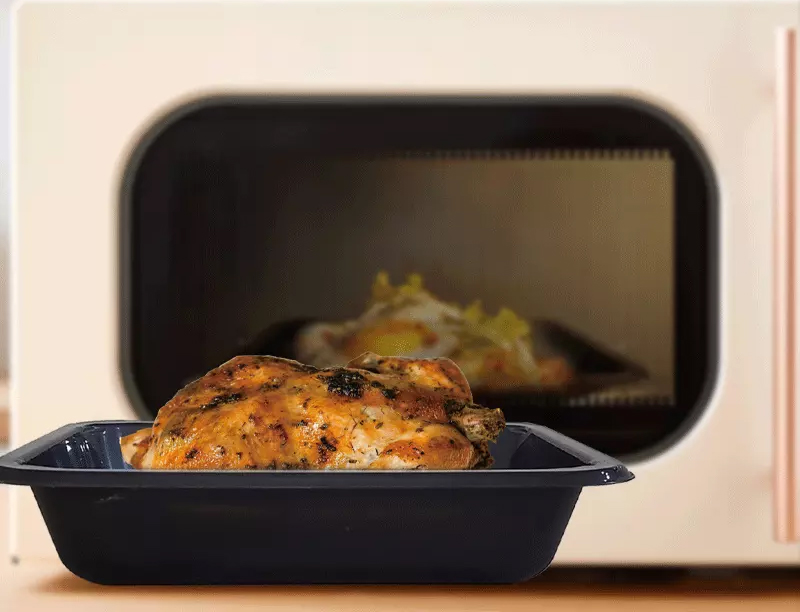 Recyclable & Sustainable
Sustainable packaging is becoming more and more important, CPET is a sustainable packaging solution. Working as disposable food containers, these CPET plastic food trays and 100% recyclable. Replacing PET with rPET reduces carbon emissions by 50%, thissolution often is used in the manufacture of the tray.