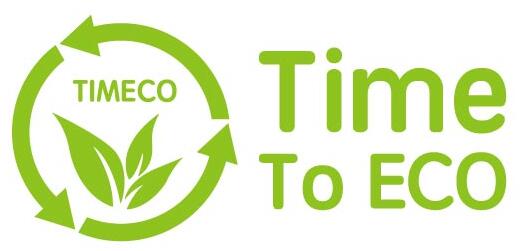 Timeco is a manufacturer and visionary brand, we supply completely compostable packaging and disposable tableware globally. Timeco is a division of Shanghai Gravim Industrial Co., Ltd, Gravim is Gold Plus Supplier who has been operating for more than 12 years on Alibaba. Our team consists of more the 35 people, most of them have more than 5 years international trade experiences. We have much experiences in cooperation with internationally renowned companies such as Sears & Kmart.

Our extensive range of eco catering disposables offers quality environmentally-friendly products at competitive prices.
Our PLA coated hot and cold drink cups, paper straws, takeout boxes and bagasse food containers, biodegradable bags are made from low carbon, renewable or recycled materials, and all can be commercially composted with food waste where facilities exist.
Our core members are as follows:
Pine Wang: G. Manager
Graduated from Nanjing University for master's degree in law. He has more than 12 years international trade experiences. He is the current president of Hubang Association for foreign trade in Shanghai.
Kitty Li: Sales Director
Graduated from Shanghai International Studies University, MBA degree. She used to work as purchasing manager in Fruitday.com for more than 3 years and Deputy head of Administration department of the Consulate General of Israel in Shanghai for more than five years.
Jason Liu: S.C. Manager
Graduated from Xi'an Jiaotong University; He had worked in Ricoh Company for more than 8 years,
His Position was Chief Tooling Engineer.
Bing Zhang: Sales Manager
She has lived and worked in Vancouver, Canada for 12 years. Obtained Bachelor of Arts from Simon Fraser University, major in Economics. Worked in the education field for 4 years. Growing up surrounded with diversity, she has the knowledge of different needs and supplies between nations and cultures.
Our Belief Is Our Strength
Timeco places great value in providing the very best products and services to its customers. Our dependability, product knowledge, and flexibility, ensures the level of confidence our customers need to create important and long lasting partnerships.
Our Products. Your Solution. Live in a Green Earth
It's Time to Eco.